Grinder/ Polisher from Allied High Tech brand provides a high precision grinding ability. Specialized equipment for laboratory testing, product research, and development. It is used in the analysis of analog, IC grinding, chip, circuit board, and other samples.
Strength:
Various models:
For sample grinding and polishing work in metallurgical analysis, Allied High Tech offers a variety of options for each level from simple to complex such as:
Manual grinding and polishing machine: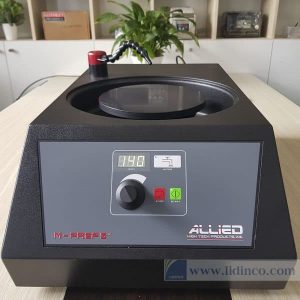 The grinding and polishing process is done by manual, and you can observe the work progress easily. This is a low cost and effective product for basic samples preparation.
Grinding and polishing machine with Powerhead: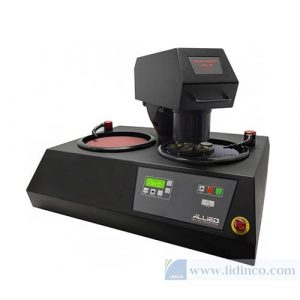 With a grinding wheel underneath and supportive Powerhead for semiautomatic operation. It's ideal for low to high volume sample preparation requirements. A wide variety of combinations provides ideal solutions that accommodate any lab, application, or material.
MultiPrep Polishing System: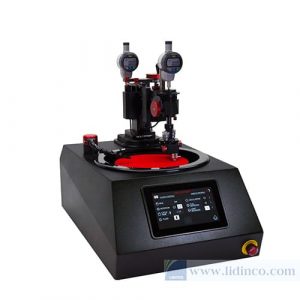 This machine enables precise semiautomatic sample preparation of a wide range of materials for microscopic (optical, SEM, FIB, TEM, AFM, etc.) evaluation.
Analysis of very small samples:
By incorporating sample molding and cutting processes, you can analyze the internal structure of very small structural materials such as ICs, chips, boards, metals, etc.
Fast and continuous polishing:
By changing other sample holders, you can polish multiple samples at the same time. Which is suitable for high-volume production work.
Outstanding performance:
Unlike other conventional grinders, sample grinders and polishing machines allow for a mirror-like finishing surface. Which virtually no visible scratches on the surface even under a microscope.
Stable operation:
Allied's grinding and polishing machines are designed with the sturdy, high-performance casing used by many major manufacturers around the world.
Effective technical support:
Lidinco is the representative of Allied High Tech in Vietnam. So if there is any problem during use, our technical team is ready to support you quickly.
Order Allied High Tech Grinder/Polisher in Vietnam:
Lidinco is a genuine distributor of Allied High Tech products for the process of researching electronic materials. Not only providing products, but Lidinco also supports solutions for businesses. With a team of experienced technicians consulting appropriate products for solving your problems. Contact us now:
LIFE DEVELOPMENT INVESTMENT COMPANY LIMITED
Address: 487 Cong Hoa, Ward 15, Tan Binh District, City. HCM City

Phone: 028 3977 8269- 028 3601 6797