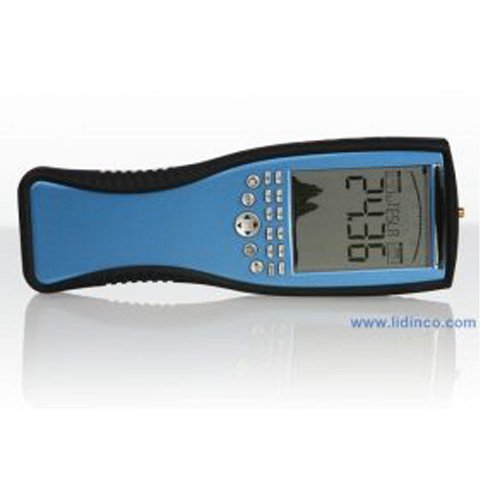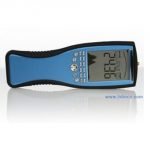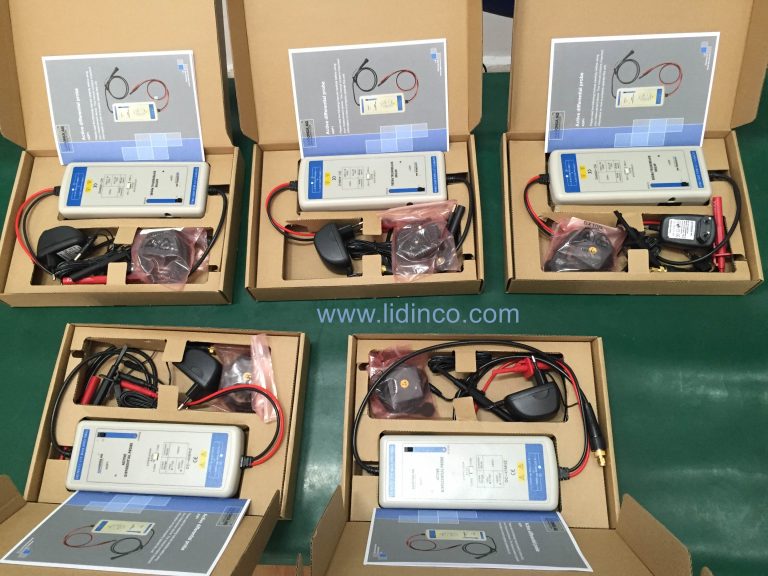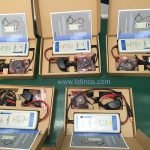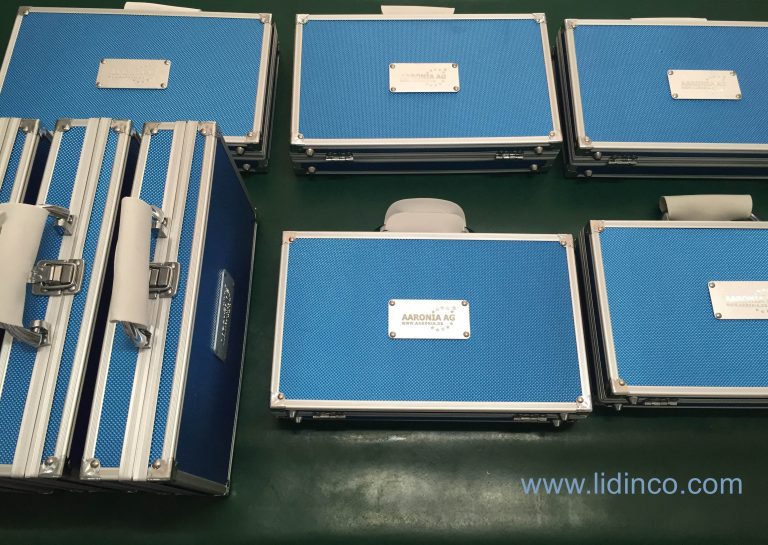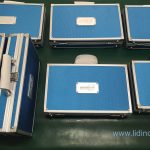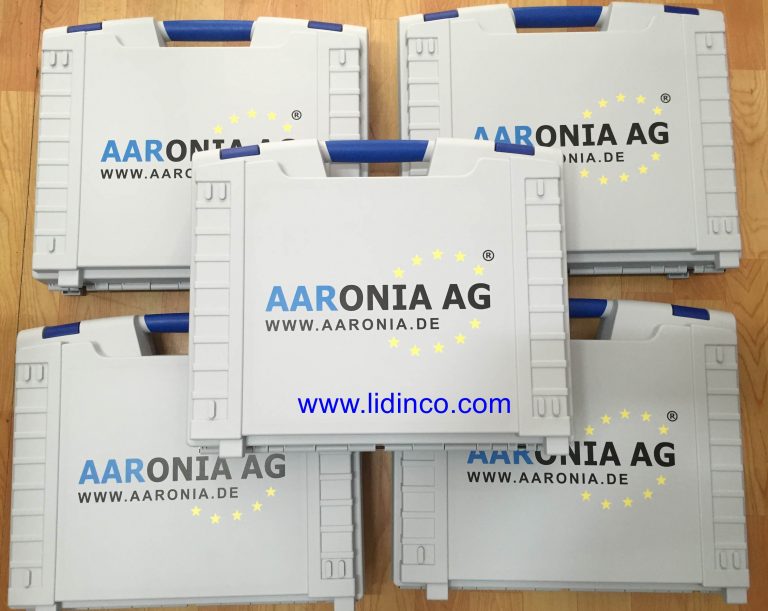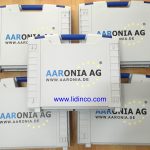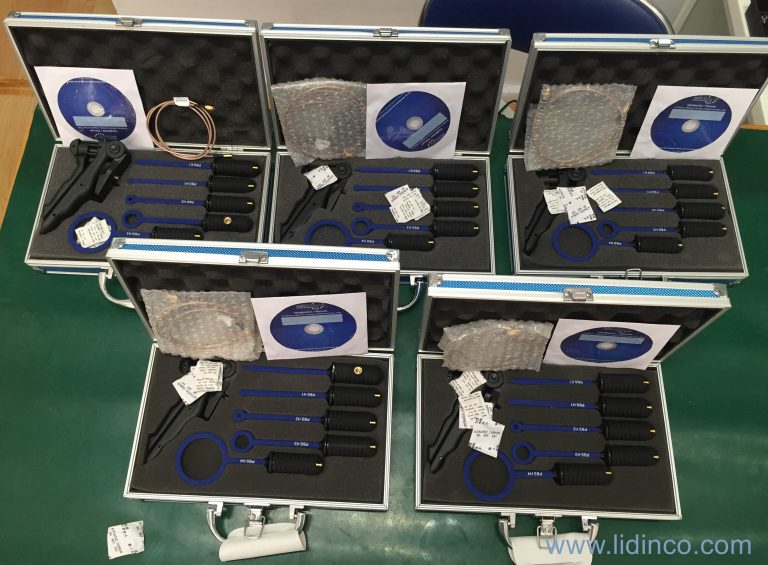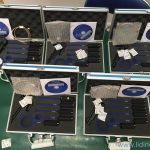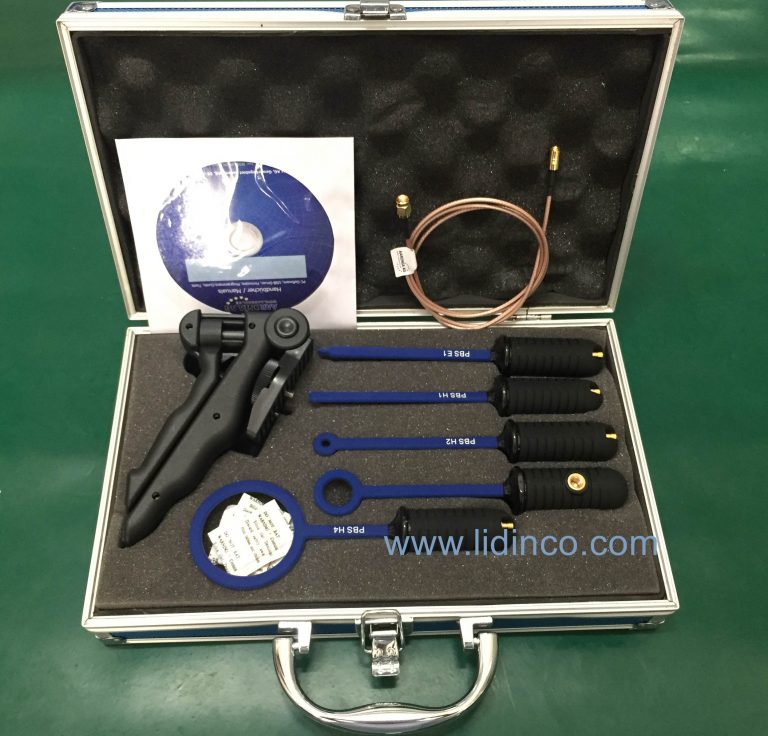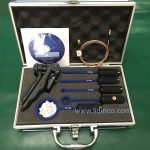 Spectrum analyzer EMI Spectran NF 3020, 10Hz ~ 400KHz
• Manufacturer

• Model

• Warranty


Aaronia

NF 3020

12 months

Please call us to get the best price and service
(08) 3977 8269 – (08) 3601 6797
Email: sales@lidinco.com – lidinco@gmail.com
Description
Additional information
Specification
Accessories
Description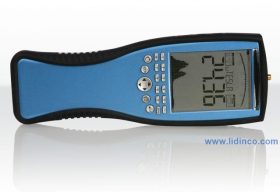 Spectrum analyzer EMI Spectran NF 3020, 10Hz ~ 400KHz.
Same as NF-3010 but with analog input to connect our optional PBS Near Field Probe Set or ADP1 etc.. Vastly enhanced frequency range up to 400kHz.
The NF-3020 is included in our Intermediate Bundle.
As development progresses, EMI measurements become more and more important, for example on modules and their interfaces: As any electrical system or device has to operate in its electromagnetic environment without being disturbed someone else's requirenment or disturbing itself, it should be tested for electromagnetic compatibility (EMC) . EMC is subdivided into measurement of electromagnetic susceptibility (EMS) and electromagnetic interference (EMI). Aaronia is the leading supplier of cheap and handheld test equipment and systems for EMC, EMS and EMI measurements.
The company offers a wide range of products for measuring the electromagnetic interference , such as EMI analyzers, EMI probes, EMC antenna and even whole systems for EMI tests and EMI qualification (EMC measurement kits).
Patented technology:
Based on a patented spectrum analyzer method Aaronia can offer a professional electromagnetic interference (EMI) measurement at a spectacular price level.
Detect sources of interference, find out more about their causes, determine the frequency and intensity of the signal sources, measure limits and more.
Award winning:
All NF SPECTRAN units are equipped with our award winning REAL 3D (isotropic) magnetic sensor. In 2009 the magazine "Elektronik" (Europes most comprehensive magazine on electronics) honored the Aaronia REAL 3D sensor as "Product Of The Year" in the category "Passive Electronic Parts". 
Made in Germany:
All SPECTRANs are developed, individually produced and calibrated in Germany at the Aaronia factory. This guarantees highest standard so that Aaronia can offer every customer a full 10 years warranty for all SPECTRAN spectrum analyzers.
Real-time Spectrum analyzer software (included for FREE):
All SPECTRAN units offer a USB interface with real-time remote control to your PC or MAC. The free analyzer software, which is available for MAC OS, Linux and Windows, transforms any SPECTRAN into a powerful measurement solution with great features (e.g. recording, multiple window display, histogram, waterfall diagram, unlimited number of markers, enhanced limits display etc.). Please have a look at the latest version of our software at our.
Limits display:
All SPECTRAN units offer a powerful limits display. Just push the limits button at our Spectrum Analyzer and the high-performance Digital Signal Processor (DSP) of the SPECTRAN constantly calculates the limits and displays the results in real-time. Spectrum analyzers with this high-end feature usually cost  thousands of Euro. Just save this cost by using Aaronia analyzers.
Antenna/Sensor included:
All EMF NF SPECTRANs include our award winning 3D (isotropic) sensor to measure magnetic fields and a field plate sensor to measure electric fields. Both sensors cover the full frequency range of the SPECTRAN unit.
Options:
All SPECTRAN units can be equipped with various options which highly expand the functionality. More details about possible options for this SPECTRAN are available at above section "Options".
Included in delivery:
Each SPECTRAN will be shipped with many accessories in a high-value aluminum carrying case. More details can be found at above section "Included in delivery".
Hình ảnh minh họa:
Frequency range: 10Hz to 400kHz
Magnetic field (Tesla):


1pT to 100µT (typ.)

Magnetic field (Gauss):


10µG to 1G (typ.)

Electric field: 1V/m to 5.000V/m (typ.)
Analog Input: 2µV to 200mV (typ.)
Resolution (RBW): 1Hz to 100kHz


(1-3-10 step)

Units: V, V/m, T, G, A/m
Detectors: RMS
Demodulator: AM
Input: High impedance SMA input (f)
Audio: Internal speaker with volume control and 2,5mm jack
Accuracy: 5% (typ.)
Interface: USB 2.0/1.1
Dimensions (L/W/D): 250x86x27 mm
Weight: 420gr
Warranty: 10 years
Highlights:
Integrated 3D (isotropic) magnetic sensor

Data Logger (64K), expandable to 1MB (Option 001)

Exposure limit calculation according to DIN/VDE 0848

Jog Dial for easy usage of menu operation and volume control

Simultaneously displays frequency and signal strength

Internet flash software updates

Real-time remote control via USB

Fast FFT/DFT spectrum analysis

Hold function

High-performance DSP (Digital Signal Processor)

Large, high resolution multifunctional LCD

1/4" tripod connection
3000mAh Lithium Polymer (LiPo) Power-Battery

Offers a MUCH higher operation time for your SPECTRAN (up to 400%). Highly recommended for autonomic measurement.
The 1300mAh standard battery will be replaced. You can find more product details in our online.

USB Cable (Special Version)


 To connect your SPECTRAN to the PC. Special version with high performance EMC-ferrite. Highly recommended for PC use. You can find more product details in our online.

Outdoor Rubber Protection for SPECTRAN Analyzers

Protect and personalize your SPECTRAN with a sturdy rubber case and keep it scratch-n-dent free. Allows full access to all functions. Highly recommended for outdoor usage. You can find more product details in our online.

Pistol Grip / Miniature Tripod

Detachable handle with super-practical tripod mode. It is attachable to the backside of the SPECTRAN and allows a more comfortable hand held usage or a perfect desktop stand (e.g. during PC-connection while using our analyzer software). You can find more product details in our online.

DC-Blocker (SMA)

The DC-Blocker must be used if you want to measure DC powered signals like DSL/ISDN lines. It prevents the RF-input of the SPECTRAN from being destroyed by the DC-voltages. Simply connect the DC-Blocker to the SMA-input of your SPECTRAN. More product details in our.

Heavy Plastic Carrying Case

Shock resistant, heavy version with foam protection. Offers space for 2 SPECTRAN units with all accessories and a HyperLOG 70xx or 60xx antenna. A MUST have for the pro user or outdoor usage. You can find detailed information about the product in our online.

Calibration Certificate


For the pro user. Includes a detailed calibration sheet. More information about the article in our online.