Signal and Power Cables
Signal and Power Cables
SKU:
Signal and Power Cables
Please contact to check stock
There are currently no promotions for this product
Hotline:

+84 906 988 447  
Head Office: Ho Chi Minh City
Tel: +84 2839 778 269 / 3601 6797
Email: sales@lidinco.com
Add: 487 Cong Hoa Street, Ward 15, Tan Binh Dist, HCM City, Vietnam
Office: Bac Ninh City
Tel: +84 222 730 0180
Email: bn@lidinco.com
Add: 184 Binh Than Street, Vo Cuong Ward, Bac Ninh City, Vietnam
Technical Counseling

100% Free

Free Shipping

For 3.000.000vnd Order
Description
Signal and Power Cables
HUBER+SUHNER is a leading global supplier of cables and cable systems for the transmission of signals and energy. The company offers high-quality products that ensure the reliable transmission of signals and supply of power at all times. Main characteristics of the cables include excellent resistance to heat, a high current capacity, a robust composition, a compact design, outstanding flexibility and a long service life. These properties are primarily due to the RADOX® insulation materials used. Electron-beam cross-linking makes the plastic insulation extremely robust. As a result, the cables are ideal for harsh environments and the requirements of specific markets, such as the automotive and railway sector, renewable energy and coil winding industries etc. The cables are optimized for more demanding requirements (e.g. fire protection) or higher temperature ranges, depending on the market.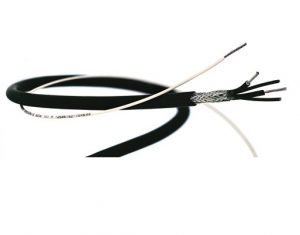 HUBER+SUHNER develops RADOX materials, and designs and manufactures the cables in its own facilities to guarantee maximum performance and quality of the cables and consolidate its position as a global technological leader in the sector. HUBER+SUHNER also designs and produces customized assemblies and complete cable systems together with customers.
Characteristics of HUBER+SUHNER products
Long service life

Excellent resistance to heat

High current capacity

Robust and abrasion resistant

Highly flexible

Good workability

Thin insulation wall thickness

Space-saving and lightweight
Supported market segments
Railway sector

Renewable energies

Automotive

Coil winding

Industrial automation

Marine / shipbuilding

Defense