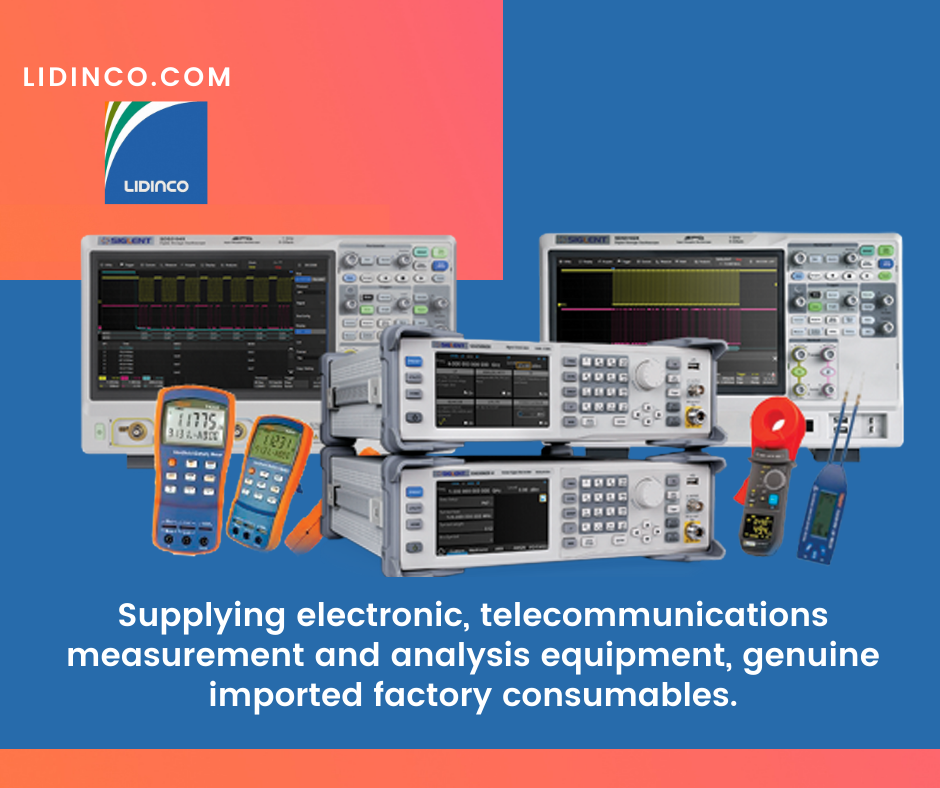 Vietnamese name: CÔNG TY TNHH ĐẦU TƯ PHÁT TRIỂN CUỘC SỐNG
English name: LIFE DEVELOPMENT INVESTMENT COMPANY LIMITED
Initial name:  LIDIN CO ., LTD
Address: 487 Cong Hoa, Ward 15, Tan Binh District, Ho Chi Minh City, Viet Nam
Phone: (+84)28 3977 8269        Email: sales@lidinco.com or lidinco@gmail.com
Văn phòng Bắc Ninh: 184 Đường Bình Than, Phường Võ Cường, TP. Bắc Ninh
Điện thoại: (+84)222 7300 180          Email: bn@lidinco.com
Website: www.lidinco.com
Established in 2009 by a group of experienced engineers in the Electronics – Telecommunications industry. Today, LIDINCO is known as the leading company in the field of measuring and testing equipment distribution , imported genuine in Vietnam market and high reputation with foreign partners
Lidinco's slogan "Bring To Success". We want to bring success and connect the world's leading equipment manufacturers to domestic manufacturers, Universities, Colleges, and Vocational Training; Engineers, technicians in electronics and telecommunications, precision mechanics contribute to the development of the Electronics and Telecommunications industry and mechanical technology is in the period of development and integration.
1. Electrical measuring and analysis equipment: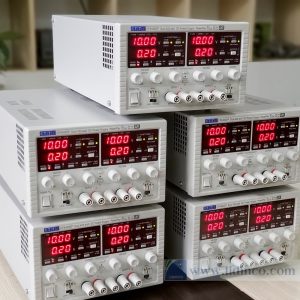 Distributing measuring and analysis equipment for electrical – electronics, automation and repair industries such as oscilloscopes, multimeters, clamp meters, LCR measuring devices, power supplies, meters resistors, power quality analyzers of top brands: Siglent, TongHui, Twintex, Tektronix, Keysight, Sanwa, Hioki, Chroma, Chauvinx Arnoux…
In addition, Lidinco also supplies imported telecommunications and communication equipment such as signal converters, cables, connectors, RF adapters, SFP optical transceiver modules, EMC antennas, OTDR, fusion splicers, spectrum analyzers from top brands like Siglent, Keysight, Aaronia, Yokogawa, Finisar, Huber & Suhner with good price and high quality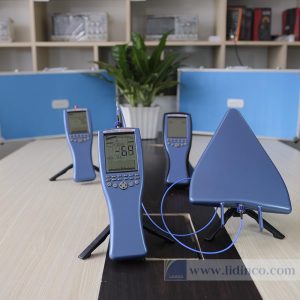 3. Environmental Equipment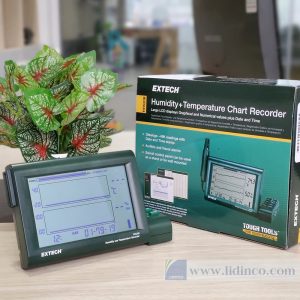 Distributing environmental testing and analysis equipment such as salinity meters, humidity meters, dust meters, temperature measuring devices, magnetic fields, vibration meters and assessment, traffic noise transportation, pH meter, dissolved oxygen, refractometer, titrator. As well as equipment for measuring the quality of water, environment, air, or measuring magnetic fields of the famous brands like SoundPlan, Norsonic, Sonitus, Extech, Tenmars, Hanna Instruments, Hioki, Amprobe, BK Precision…
Lidinco provides equipment and materials for laboratories of electrical, electronic, telecommunications, material composition analysis, material quality assessment, laboratories in the fields of industry, aviation, aerospace and education in Vietnam such as microscopes, mixers, shakers, spectrometers, microclimate cabinets, incubators, drying cabinets. Moreover, we distribute specialized machines used in metallographic analysis such as sample grinding and polishing machines, hot and cold casting machines, sample cutters, fabrics and sample polishing solutions for labs at schools and fab labs in companies or factories…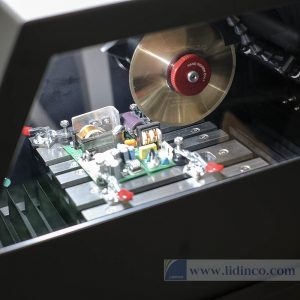 5. Factory consumables and equipment: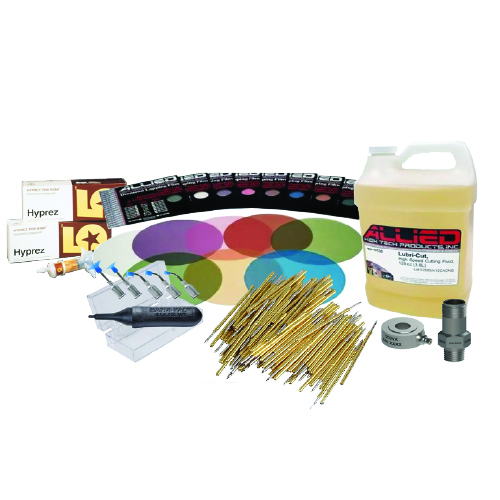 Besides the main equipment on the production line, Lidinco also provides consumables for production and is proud to be an important supplier for leading factories in Vietnam such as Intel, Samsung, LG, Onsemi, Sonion, Vinfast as well as defense and state production centers… Some industrial equipment products and factory supplies are being provided by Lidinco such as ICT/FCT battery pins, soldering stations, etc. soldering iron, sensors, vacuum pen…
6. SMT equipment and production line
SMT equipment for surface-mount technology is imported by Lidinco genuine and supports enthusiastic technical advice. We provides wide range of equipment such as automatic or semi-automatic component pick and place machines, reflow ovens, stencil printers, PCB loader, AOI, AXI machines and chip counters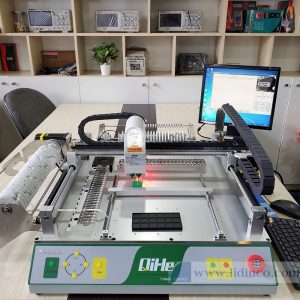 7.Sound, noise and vibration analyzers: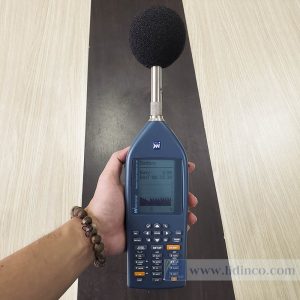 The field of sound and vibration measurement and analysis is currently very popular. And Lidinco is proud to be the leader in providing professional equipment in this field such as noise meter, vibration meter, vibration sensor, audio test microphones, head, ear and mouth simulators supporting sound analysis from brands such as Norsonic, Gras, Placid, Convergence Instruments…
8. Training and Educational Equipment:
Lidinco is proud to be a consultant, providing solutions and equipment for education and training at domestic universities, international schools, colleges and intermediate schools throughout Vietnam in various fields such as: Practical electronics, Telecommunications, industrial electricity, automation, Stem/Steam education…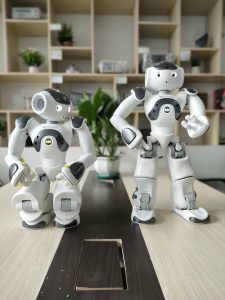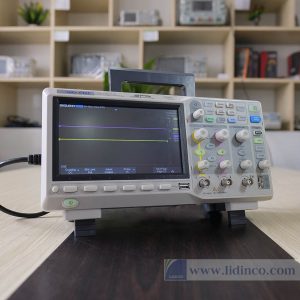 Besides distributing equipment and supplies, Lidinco also supports other services such as:
Maintenance and installation equipment for production plants, export processing zones, electronic companies and customers in need

Consulting equipment selection, construction, establishment of repair centers, laboratories, production workshops…

Repair of Electronic and Telecommunication equipment

Equipment rental
 To achieve this position, for many years Lidinco has always taken prestige and responsibility in work as our top factors. Lidinco always ensures that goods arrive on time with customers and keep updating their status continuously to ensure on schedule.
With many years of experience in retail and distribution for factories, Lidinco always assists customers in finding and supplying customers with a wide range of products that have clear origin and certification. Coming to Lidinco, you always receive genuine, quality products at affordable prices.
Always working with the motto: "Quick response, fast delivery, good quotation, good after-sales"

Provide products with Certificate of Origin, Certificate of Quality

Good price for our clients

Always support customers' requirements

Nationwide delivery
ORIENTATION OF OPERATION:
Currently, Lidinco is supporting consulting and delivery throughout 64 provinces and cities across the country. Our head office is located in Ho Chi Minh City. In addition, we also have offices throughout the North, Central and South regions ready to serve and support customers in the fastest way. Please contact Lidinco directly for a quote or further support here.