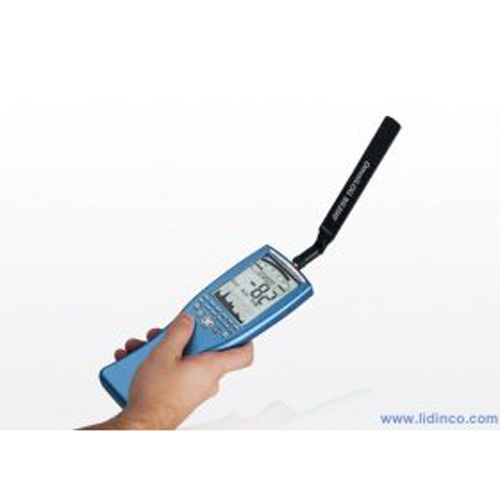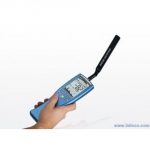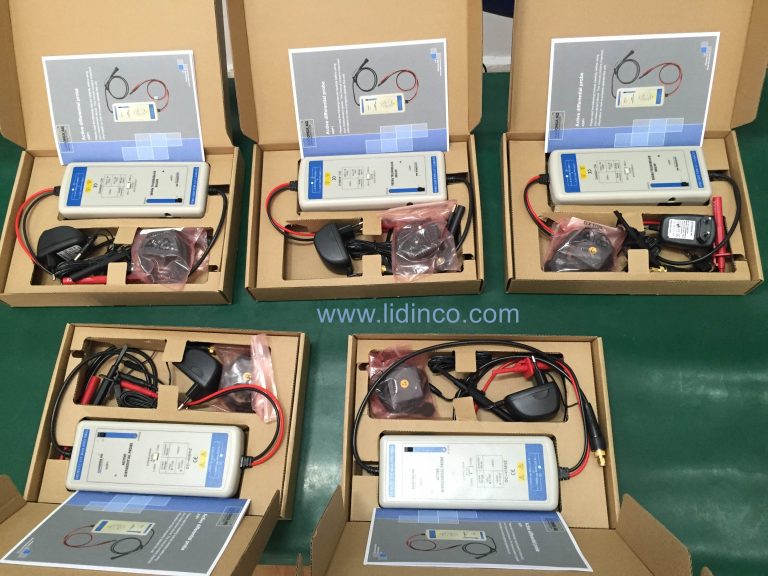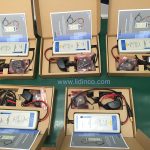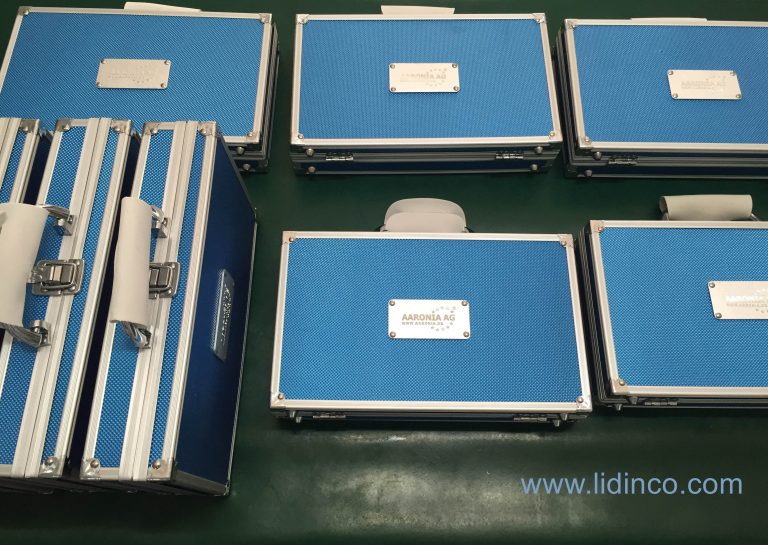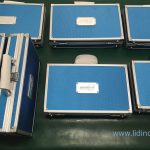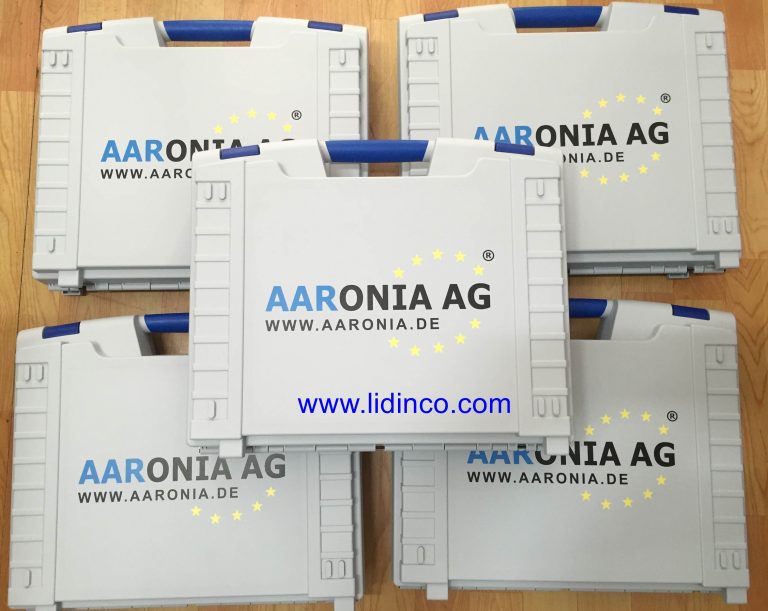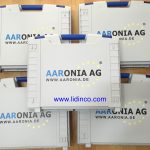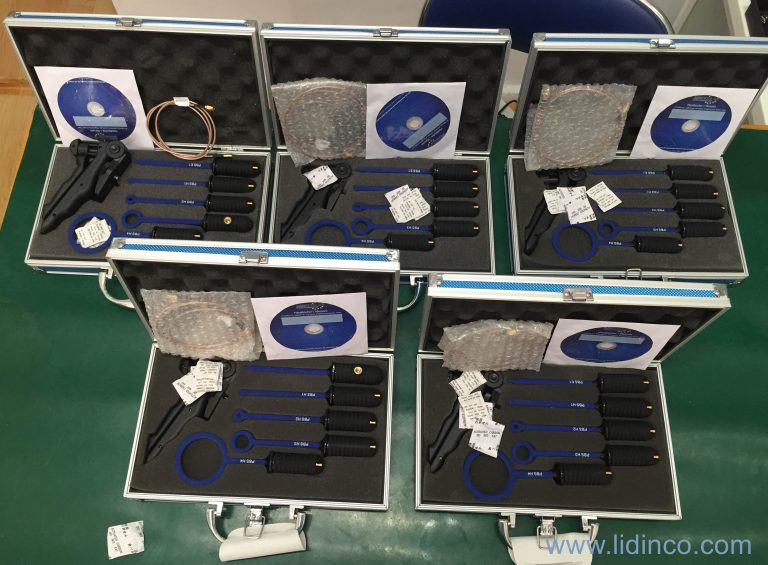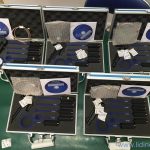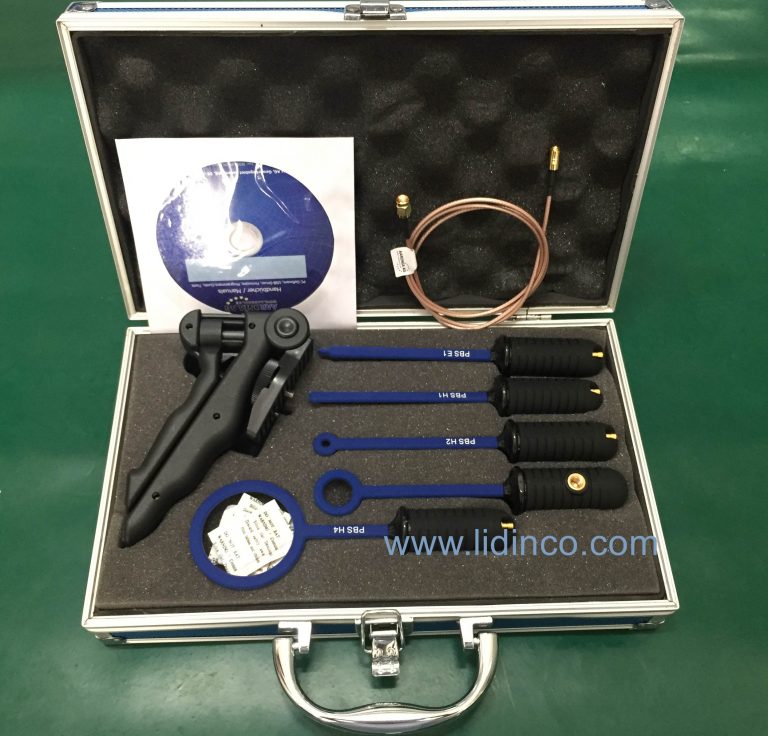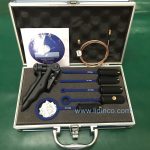 Spectrum analyzer USB Spectran HF 6060 V4 X, 10MHz ~ 6GHz
• Manufacturer

• Model

• Warranty


Aaronia

HF 6060 V4 X

12 months
Please call us to get the best price and service
(08) 3977 8269 – (08) 3601 6797
Email: sales@lidinco.com – lidinco@gmail.com
Description
Additional information
Specifications
Accessories
Description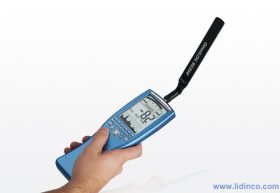 Spectrum analyzer USB Spectran HF 6060 V4 X, 10MHz ~ 6GHz
SPECTRAN HF-6060 V4 X (USB remote controlled version)
USB remote controlled Spectrum Analyzer for the professional user up to 6GHz. Best RF screening incl. real-time remote analyzer software for MAC-OS, Linux, Windows.
Our latest V4 X Analyzer-Generation offer a vastly enhanced feature set with better screening, significantly faster sample time, more dynamic range, better IP3, reduced phase noise and greater demodulation bandwidth compared to the previous V3 series. Our flagship HF-60100 V4 X is even suitable for Pre-Compliance and EMC/EMI tests.
 
Patented technology:
Based on a patented spectrum analyzer method Aaronia can offer a professional RF measurement at a spectacular price level.
Detect sources of interference, find out more about their causes, determine the frequency and intensity of the signal sources, measure limits etc.
Made in Germany:
All SPECTRANs are developed, individually produced and calibrated in Germany at the Aaronia factory. This guarantees highest standard so that Aaronia can offer every customer a full 10 years warranty for all SPECTRAN spectrum analyzers and EMC antennas.
Real-time Spectrum Analyzer software:
All SPECTRAN V4 X units offer a USB interface with real-time remote control to your PC or MAC. The free analyzer software, which is available for MAC OS, Linux and Windows, transforms any SPECTRAN V4 X into a powerful desktop measurement solution with great features (e.g. unlimited display size, multiple window display, histogram, waterfall diagram, unlimited number of markers, enhanced limits display, recording feature etc.). Please have a look at the latest version of our software at our Software Development Website. 
Limits measurement:
The included software offers a powerful limits display including limits line, percentage display, multiple windows feature, recording and playback etc. Spectrum analyzers with this high-end feature usually cost  thousands of Euro. Just save this cost by using Aaronia V4 X analyzers.
Antenna included:
The shipment of each SPECTRAN V4 X already includes a free radial isotropic antenna which covers a frequency range from 700MHz to 2,5GHz. In addition Aaronia provides a lot of optional antennas especially for pre compliance and EMC/EMI tests. Those offer a much higher frequency range (up to 18GHz) and more gain (especially in the frequency range below 700MHz). More details about our antennas can be found at Aaronia Antennas. 
Options:
All SPECTRAN V4 X units can be equipped with various options which highly expand the functionality. More details about possible options for this SPECTRAN are available at above section "Options".
Included in delivery:
Each SPECTRAN will be shipped with many accessories in a high-value aluminum carrying case. More details can be found at above section "Included in delivery".
Hình ảnh minh họa:
Frequency range: 10MHz to 6GHz
DANL: -135dBm(1Hz)
DANL with Preamp: -150dBm(1Hz)
Max. power at RF input: +10dBm
Lowest sample time: 10mS
Resolution (RBW): 3kHz to 50MHz
Units: dBm, dBµV, V/m, A/m, W/m²


dBµV/m, W/cm² etc. 

Detectors: RMS, Min/Max
Demodulator: AM, FM
Input: 50 Ohm SMA RF-input (f)
Accuracy: +/- 2dB (typ.)
Interface: USB 2.0/1.1
Dimensions (L/W/D): 210x136x26 mm
Weight: 1600gr
Warranty: 10 years
Highlights:
Exposure limit calculation and display according to DIN/VDE 0848
Up to 100x faster sample time as V3 units
Up to 60dB higher sensitivity as V3 units
Low noise preamplifier (option)

14Bit Dual-ADC

DDC Hardware-Filter

150 MIPS DSP (CPU)

Real-time remote control via USB

Vector (I/Q) measurement

Real-time Peak Power Detector (option)

Internal speaker (which can be switched off)

Audio out for the use of PC based FFT analyzer software

Included OmniLOG antenna

Very thick (3mm) aluminium housing offering very good screening.

100% powered by the external power supply only (no battery)

Free MAC OS, Linux and Windows software
EMI/EMC Near Field Probe Set Sniffer PBS1 or PBS2 (DC to 9GHz)


Allows straightforward pinpointing and measurement of interference sources from DC to 9GHz in electronic component groups as well as execution and monitoring of generic EMC measurement. Our near field probe set sniffer includes a total of 5 probes: 4 magnetic field probes and one electric field probe. You can find detailed information of the products on there.

1m, 5m or 10m Low Loss SMA Cable

High quality special SMA cable for connecting any HyperLOG®-Antenna or BicoLOG®-Antenna or the preamplifiers UBBV Series with various test equipment like Aaronia RF Spectrum-Analyzer. You can find more details about the article in our online.

20dB SMA Attenuator


Expands the measurement range from +20dBm to +40dBm. More product details in our online.

DC-Blocker (SMA)

The DC-Blocker must be used if you want to measure DC powered signals like DSL/ISDN lines. It prevents the RF-input of the SPECTRAN from being destroyed by the DC-voltages. Simply connect the DC-Blocker to the SMA-input of your SPECTRAN. More product details in our.

Calibration Resistor (SMA)

Necessary to calibrate the SPECTRAN V4 noise-floor. The calibration resistor is a MUST-HAVE for any professional user! You can find more product information in our.

Calibration Certificate


For the pro user. Includes a detailed calibration sheet. More information about the article in our online.