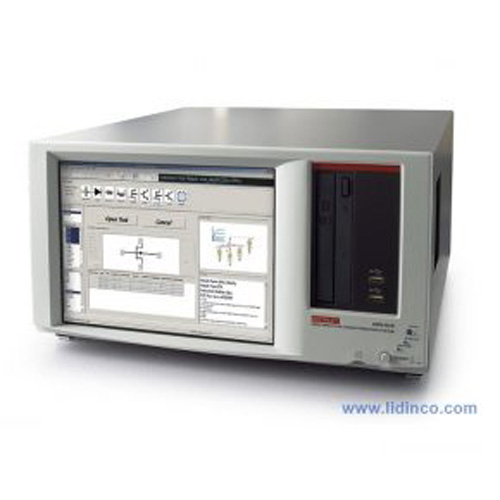 Parametric Analyzers Keithley 4200-SCS
• Manufacturer

• Model

• Warranty


Keithley  

4200-SCS

12 months

Please call us to get the best price and service
(08) 3977 8269 – (08) 3601 6797
Email: sales@lidinco.com – lidinco@gmail.com
Description
Additional information
Specification
Description
Parametric Analyzers  Keithley 4200-SCS
Thông tin sản phẩm: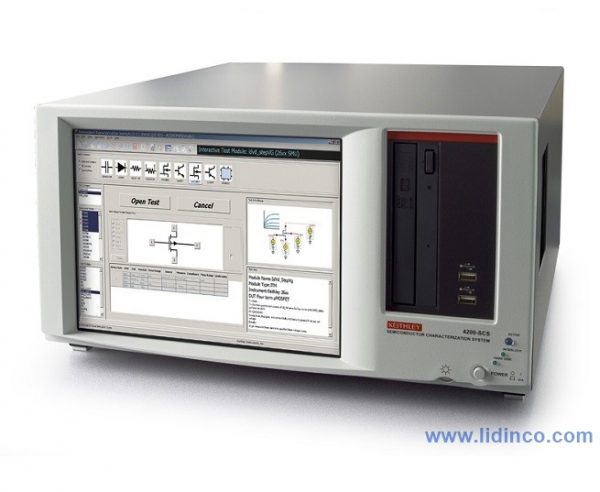 What is a Keithley 4200-SCS Parameter Analyzer?
The 4200-SCS is a modular, fully integrated parameter analyzer that performs electrical characterization of materials, semiconductor devices and processes. From basic I-V and C-V measurement sweeps to advanced ultra-fast pulsed I-V, waveform capture, and transient I-V measurements, the 4200-SCS provides the researcher or engineer with critical parameters needed for design, development or production.
I-V Curves
DC I-V measurements are the cornerstone of device and material testing. The 4200-SCS Source Measure Units (SMU) are precision instruments which are used for sourcing current or voltage and simultaneously measuring capturing current measurements and voltage measurements with high accuracy. The 4200-SCS provides a wide range of I-V measurements including: sub-pA leakage measurements, µΩ resistance measurements.