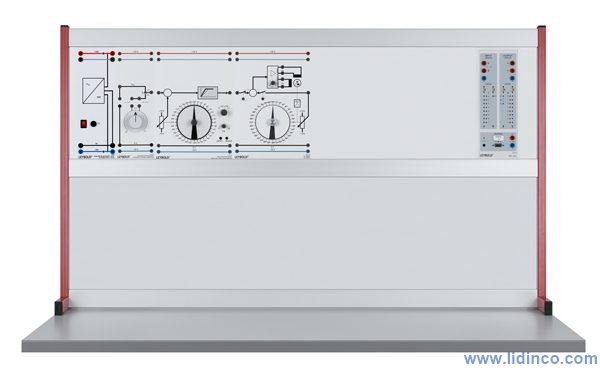 Basic Servo motor
Description
Additional information
Description
The experiments are carried using training panels in panel frames.
Objectives
Experiment set-up and wiring according to circuit diagrams
Working with closed-loop control systems
Optimisation of servo systems
Use of computer-controlled measuring interfaces
The equipment set incorporates student experiments which can be carried out in a laboratory safely using safety extra-low voltage. Experiment instructions are contained in a manual in either printed or digital form.
The target group is made up of commercial apprentices and students of power engineering and mechatronics. The course offers introductory experiments at an intermediate level for vocational schools and colleges.
Topics
Operation with a P-controller : determination of system deviation (error signals) or oscillation
Operation with a PI-controller : elimination of system deviation (error signals), overshoot and tracking error
Operation with a PID-controller : optimisation of system deviation (error signals) and oscillation