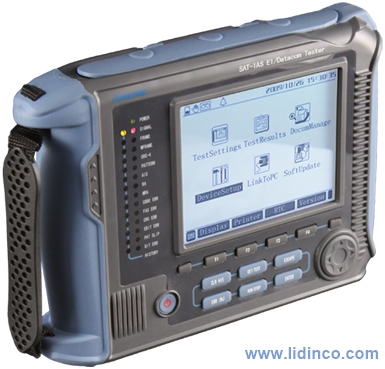 E1 BER Tester SAT-1AS
• Manufacturer

• Model

• Warranty


Aitelong

E1

12 months
Please call us to get the best price and service
(08) 3977 8269 – (08) 3601 6797
Email: sales@lidinco.com – lidinco@gmail.com
Description
specfications
accessories
Description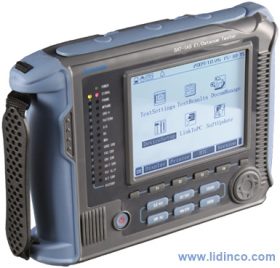 E1 BER Tester SAT-1AS
5 inch LCD with backlight, the largest screen in the industry

Handheld, rugged design, easy to operation

Particular history and real-time LED indicator design, find troubles more clearly

Smart auto configuration feature

Alarm and Histogram analysis for troubleshooting

Multi-task operation at the same time

Store 20 test results and 9 test configurations, with power-off memory

Automatically power on/off testing by programmable timer

Powerful PC software supports download results to PC, data analysis,

report generation, printing, etc.

Software updating
Key Functions
Normal testing

Pass through testing

Audio frequency testing
Applications for E1
Service-interrupted error testing

On-line service error testing

Framed and unframed signals generation and reception

2Mbit/s unframed error performance testing

2Mbit/s framed N×64Kbit/s channel error testing

Bit error, coding error, frame error, CRC error and E-bit error testing

Signal loss alarm, AIS alarm, framed remote alarm, multi-framed remote alarm, out-of-frame, and

pattern loss alarm

Frequency offset transmitting

Voice channel signal level and frequency testing

Pattern slip testing

Pass through testing

Audio frequency testing

Voice monitoring

Signal state display, Voice channel content display, Voice channel busy / idle indication

Alarm and error histogram analysis

Time slot content analysis, drop and insert signal on each time slot

Framed content analysis

G. 821/G. 826/M. 2100 performance analysis

Multi errors and alarms inserting

Three input modes (terminating, bridging and monitoring)

Provides two clock options (internal and picking-up);
Technical Specifications
(1) Signal input rate: 2048Kbit/s ± 50ppm (G.703 requirement ±100ppm)
(2) Signal code: HDB3, AMI.
(3) Input jitter tolerance: G.823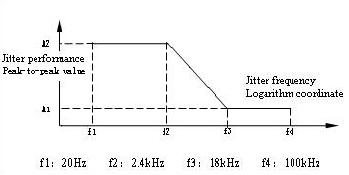 (4) Input Impedance
Unbalance terminating: 75Ω; balance terminating: 120Ω
(5) Signal structure
(5.1) Unframed structure
(5.2) Framed structure: PCM30, PCM31, PCM30CRC, PCM31CRC, complied with G.704
(6) Testing pattern: 26-1, 29-1, 211-1, 215-1, 220-1, 223-1, and artificial code
(7) Error code insertion: Bit Error, Framed Error, Pattern Slip; None, Single, Ratio 10-1~10-7.
(8) Alarm insertion: No Signal, Frame Loss, AIS, Patten Loss
General Specifications
(1) Power supply
(1.1)Special power adapter
Input: AC220V 50Hz
Output: DC 9V 1.2A
(1.2)Internal rechargeable battery
4000mAh, 6V nickel-hydrogen rechargeable battery
Working time: 8 hours
Charging: 8 hours at power-off state, and 12 hours at power-on state
(2) Dimension and weight
L×W×H: 220×162×48 (mm)
(3) Weight: 950g
(4) Ambient parameters
Operation temperature: -10~+50℃
Storage temperature: -30~+70℃
Humidity: 5%~90%, non-condensing
It is only for reference. The actual accessories and quantity are according to demand.
No.
Item
Qty.
1
SAT-1CS E1/Datacom Tester
1 pc
2
User Manual
1 pc
3
Attached disk
1 pc
4
Qualified Certificate of Products/Warranty Card

1 pc
5
Packing list
1 pc
6
75ΩBNC-J5 Test cable
1 pc

根

7
BNC-L9 Test wire
2 pcs

8
RS232 Serial Port wire
1 wire
9
Special Data Test Cable I(V.24, RS-485, EIA-530, EIA-530A)
1 pc
10
Special Data Communication Test Cable Ⅱ(RS-449, V.11)
1 pc
11
Special Data Communication Test Cable Ⅲ(X.21)
1 pc
12
Special Data Communication Test Cable Ⅳ(V.35)
1 pc
13
Switch Wire
1 pc
14
Power supply Adapter
1 pc
15
Portable bag
1 pc