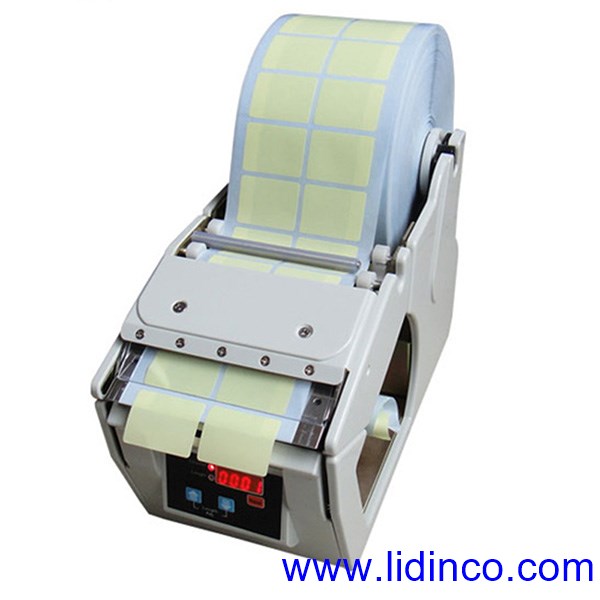 Auto lable dispenser machine X100
• Manufacturer

• Model

• Warranty


China

X100

12 months

Please call us to get the best price and service
(08) 3977 8269 – (08) 3601 6797
Email: sales@lidinco.com – lidinco@gmail.com
Description
Additional information
Description
Auto lable dispenser machine X100
Features:
1.Suit for kinds of labels.
2.When remove liner scrap frequently due to a long label length.
3.With delicate and cabinet appearance, low failure rate.
4.Best choice for small labels and small work areas.
5.The machien can dispense labels and die-cut parts.
6.Automatically rewind liner scrap for cleaner working environment
7.High torque motor for wide diameter label rolls,high quality products.
  Using instruction:
 1.Wrapped the label on the hanging boardas the picture shows and fixed with positioning plate.
2.Insert the guide plate and insert the label between the label delivery board and the middle stick, shows U shape, then adjust the guide board according to the label width. 
3.Pls hang the label into the roll paper device,open the upper device and put the label into the 3 sticks of roll parper device. 
4.Clock the Interlock lever,press the Interlock lever botton till hear the clocked arlaming. 
5.Open the power botton which behind right direction. 
6.When the machine in stripping labels, pls get the lables from the bottom up. 
Remark:When you getting the label,it may cover the sensor by wrong way to get to label, Pls pay your attentation use the machine in right  way .
Specifications:
Voltage: AC220V/110V/50Hz,60Hz
Weight: 3.6kg
Dimession: 136×174×280mm
Stripping speed: 10-130mm/sec
Label Max Dia: 250mm
Label Min Dia: 20mm
Label width: 5-100mm
Lable lenght: 15-200mm