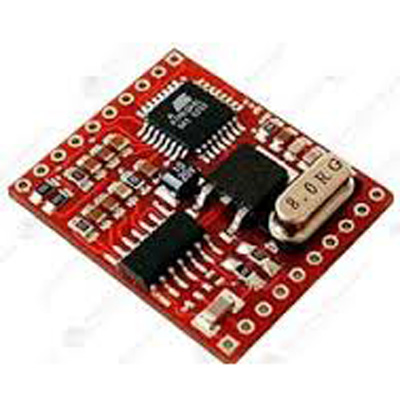 125 Khz RFID Reader module
• Manufacturer

• Model

• Warranty


RFID

12 months

Please call us to get the best price and service
(08) 3977 8269 – (08) 3601 6797
Email: sales@lidinco.com – lidinco@gmail.com
Description
Specification
Description
RDM 125KHz card mini-module is designed for reading code from 125KHz card compatible read-only tags and read/write card . It can be applied in office/home security, personal identification, access control, anti-forgery, interactive toy and production control systems etc.
Features
Support external antenna
Maximum effective distance up to 50mm
Less than 100ms decoding time
UART TTL interface
Support

EM4100

compatible

read only

or

read/write

tags
Built-in external bi-color LED and buzzer driver
Small outline design
Including: External Antenna *1
Note:Module will notify whenever 125khz tag approaches, tag serial number will be send via TX pin. Easy way for a RFID module on MCU projects or PC connnection via UartSB.
Đặc tính kỹ thuật:
1. Tần số hoạt động: 125Khz
2. Tốc độ lấy mẫu: 9600
3. Giao tiếp:  Weigang 26, TTL, RS232
4. Nguồn: 5V
5. Dòng điện: < 5mA
6. Phát triển: API/SDK
| | |
| --- | --- |
| Frequency | 125KHz |
| Baud Rate | 9600 (TTL Electricity Level RS232 format) |
| interface | Weigang26 Or TTL Electricity Level RS232 format |
| Power supply | DC 5V(±5%) |
| Current | <50Ma |
| Operating range | >50mm(Depend on Card/Tag shape, manufacturer) |
| Expand I/O port | N/A |
| Indication light | N/A |
| Working temperature | -10℃~ +70℃ |
| Storage temperature | -20℃~ +80℃ |
| Max. humidity | Relative humidity 0 ~ 95% |
| Size | 38.5mm ×19mm×9mm |